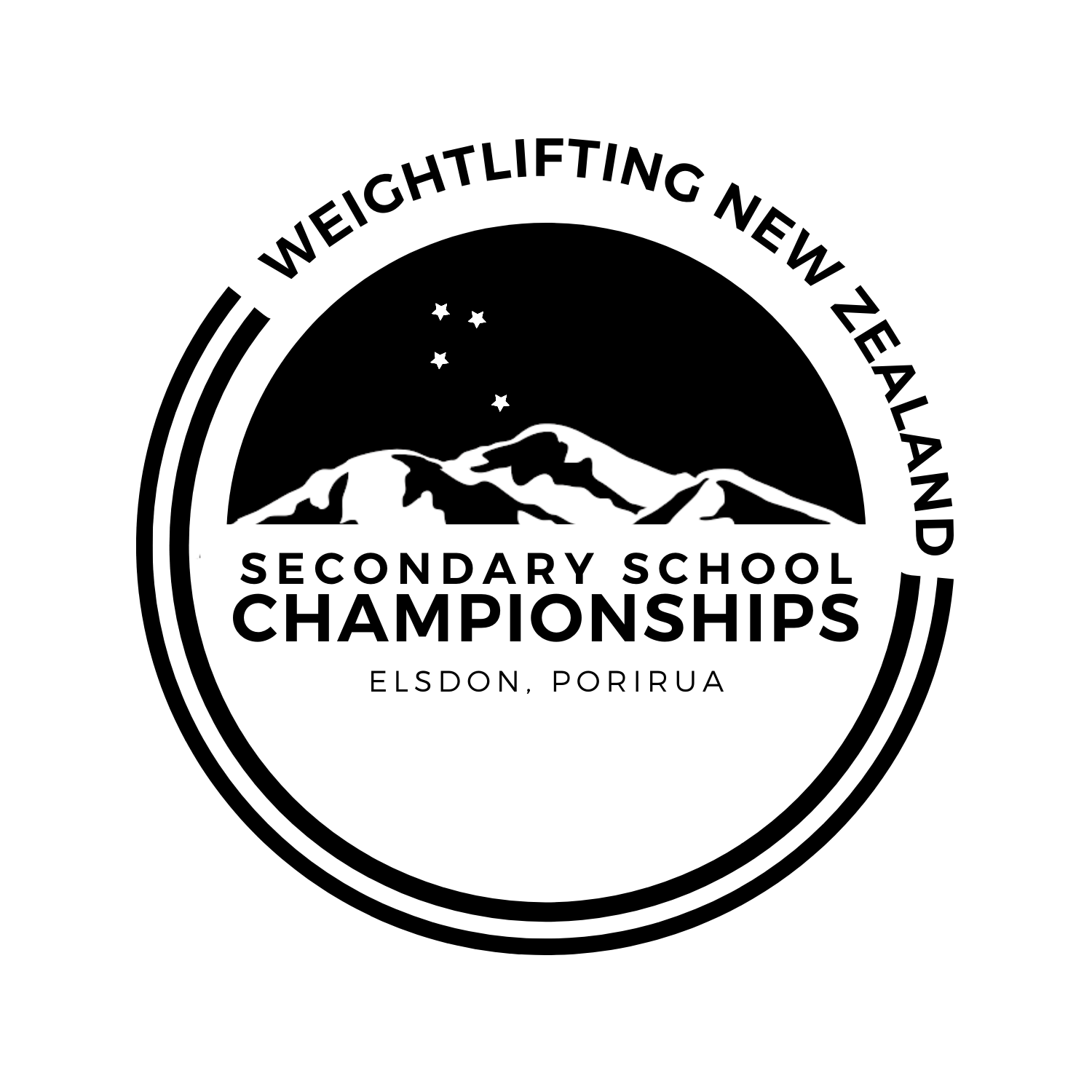 Entries are now open for the 2022 Secondary School Weightlifting Championships. In addition to registering via LiftLeader, schools must approve all entries (see attached form).

Eligibility
In order to enter, athletes must;
• Be a registered student (enrolled in at least a 80% fulltime course) at a recognized New Zealand Secondary School
• Hold a current WNZ membership and met all membership conditions
• Be capable of lifting at least 21kg (females) or 26kg (males) in both lifts

Please note:
1. Athletes are not required to have competed previously, however this is highly encouraged. It is essential all athletes are adequately prepared for the competition and aware of how it will run.
2. All coaches attending the event (this includes anyone assisting athletes in the warm up area) is also required to hold a current Weightlifting New Zealand membership, and be a member of a currently affiliated club.
3. It is a requirement for all WNZ members to have completed DFSNZ Level 1 online eLearning module in order to take part in events- https://drugfreesport.org.nz/education/e-learning/

Awards
Under 15 (born 2007 and later) and over 15 (born 2006 and earlier) age categories will be recognized at this event with medals awarded to the top three placings (totals) within each weight class.

A teams competition will also run; following the conclusion of the event school with the top girls team and school with the top boys team will be named.

Event Schedule
A preliminary event schedule will be released following the close of entries. All athletes must be prepared to compete at any point throughout the event. Athletes and coaches can expect the event schedule to follow a format of lightest to heaviest classes, alternating between male and female sessions. Where number of entries supports an 'A' and 'B' session, athletes will be distributed on the basis of entry total.
Event Organiser
Weightlifting New Zealand
Registration Open
2022-07-12 16:00:00
Registration Closed
2022-08-09 22:00:00
Event Start
2022-09-03 08:00:00
Event End
2022-09-04 17:00:00
Terms
Athlete entry must be approved by schools in order to be accepted.

As a condition of entry athletes must be available to help for at least one other session throughout the competition weekend.

COVID Policy
The event will abide by the NZ Government COVID19 direction of the time. Attendees should familiarize themselves with current requirements prior to attending the event. https://covid19.govt.nz/traffic-lights/

Financial Policy
• Payment is required at time of entry and entry only recognized with accompanying payment
• Any athlete who enters but has not met all eligibility criteria is not eligible for a refund
• Any athlete who enters but then has their entry withdrawn by the organisers (e.g. due to oversubscription) is eligible for a full refund
• Athletes who withdraw prior the close of entries are eligible for a 75% refund of entry fee
• Athletes who withdraw with evidence of injury/serious illness 14 or more days before the event are eligible for a 50% refund of entry fee
• Athletes who withdraw for any reason less than 14 days before the event are not eligible for a refund
• NOTE: where there is a waitlist and a withdrawn athlete can be replaced, the withdrawing athlete is eligible for a 75% refund
Location
CrossFit Porirua, 21 Prosser Street, Elsdon, Porirua 5022
Weight Categories
W40,W45,W49,W55,W59,W64,W71,W76,W81,W81+,M49,M55,M61,M67,M73,M81,M89,M96,M102,M102+
Rules
This is a Championship event and will follow the associated Weightlifting New Zealand and IWF rules and regulations. The one variation is in regards to competition outfit; athletes may compete in school sports uniform OR IWF-approved suit.

National records can be set at this event.